We'll Help You Diversify Your Portfolio with Precious Metals

With inflation on the rise, there has never been a better time to own precious metals. Because they exist in finite quantities and can't be printed on demand like paper money, their purchasing power will never be reduced due to economic turbulence or government whim. At Sigo Co, we provide the resources to allow you to make the best investing decisions at the lowest cost. Our proprietary price-comparison technology scours the market to find the lowest price on a precious metals product in seconds, helping you save money while building your investment portfolio. Whether you are just testing the waters with precious metals or are a seasoned investor, Sigo Co gives you all the tools you need for success.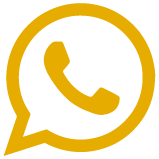 Compare Precious Metals Prices, Side-by-Side
Quickly compare thousands of products. Find the best deal & save.